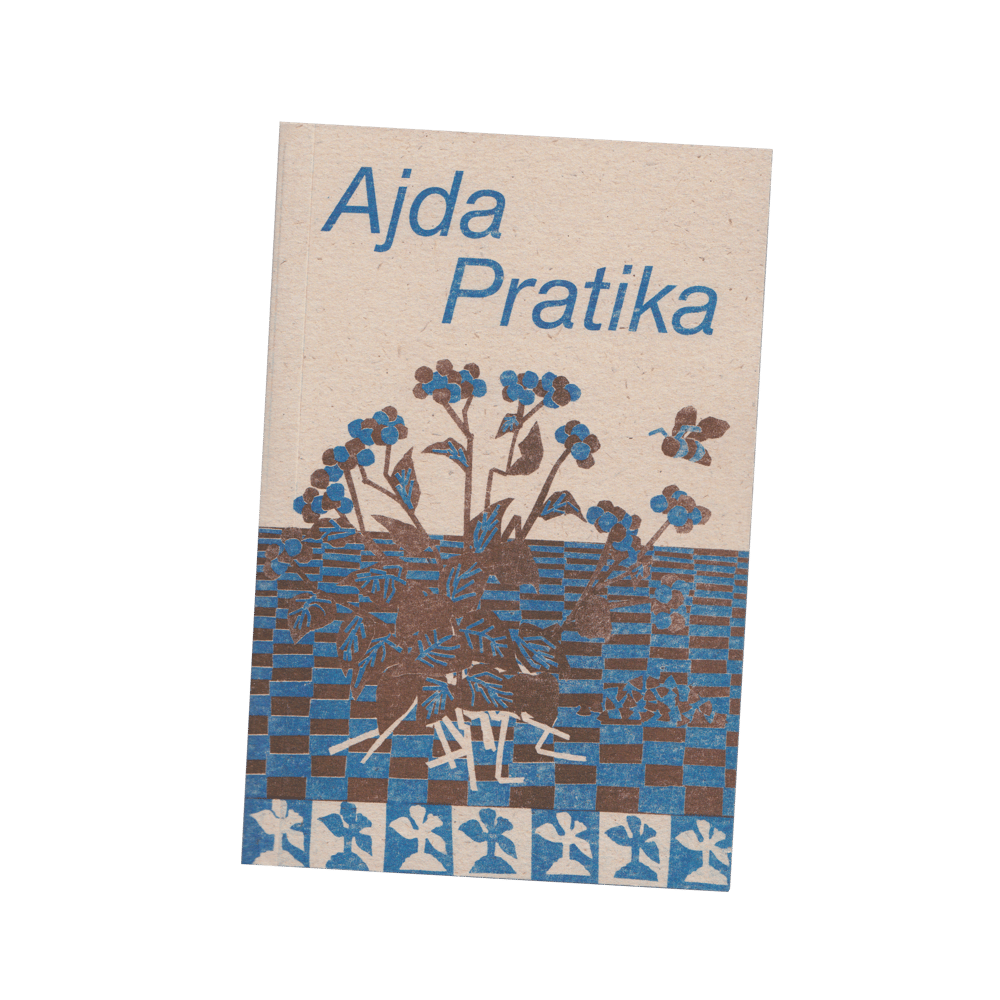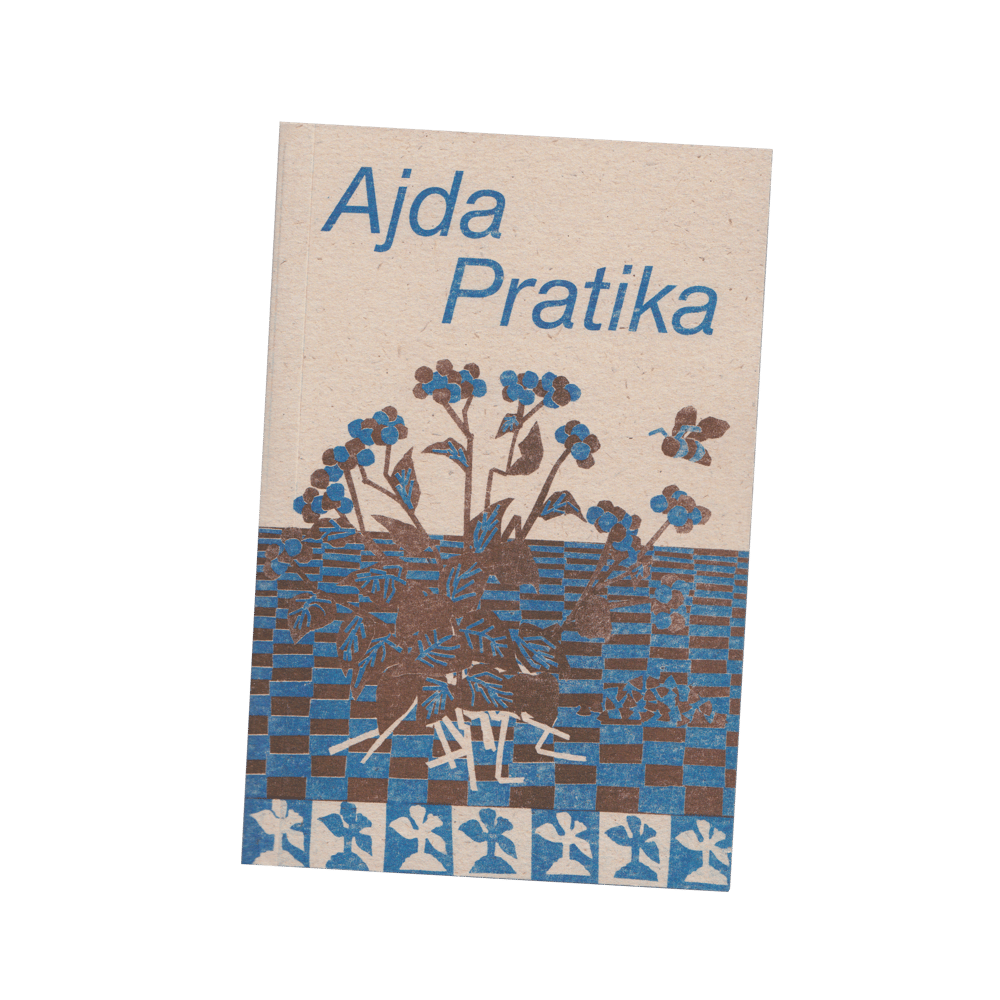 Ajda Pratika
€15.00
Ajda Pratika is about slowness, cyclicity and seasonality. It is dedicated to Slovene vernacular culture as well as to forgotten, lesser known, rural cultures in general. It speaks of a new gaze toward what seems far away, of inexperienced hands toward unknown textures, of new encounters with buckwheat, the specific pseudo-grain we dedicate our senses to. Ajda Pratika is a space between pages which unfolds its practices through you, the landscape which surrounds you, the kitchen you process your food into eatables, the table you share the landscape on. Ajda Pratika is a tool which stimulates an embodied relation with food, its cultivation and production. It is a manual which invites you to question the personal relation to eating as a cultural phenomenon.
Ajda Pratika is a new format of recipe book, where content is organised through time and where recipes are suggested for specific seasons and moments of the year. It is also a recipe book involving buckwheat that does not lead to food on the plate: these are recipes of observation, engagement, reflection. Recipes that invite the reader to be touched by buckwheat not only as food for humans but also as an element of the landscape, as a seed, as a flower, as a plant which grows mycorrhizal, symbiotic relationships with fungi, as a cover crop, a treat for the soil itself. Ajda Pratika is an invitation to widen our gaze when we look at food. To include landscapes, animals, cultural elements connected to a specific plant. To think about how this plant-food, and others too, shaped the world we live in.
EDITORIAL GROUP: Elena Braida, Dora Ciccone, Kim Lang, Francesca Lucchitta, Elena Rucli, Vida Rucli, Vid Skrbinšek, Janja Šušnjar.
GRAPHIC DESIGN: Elena Braida, Kim Lang, Francesca Lucchitta
COVER: Juna Horstmans
•
Published by: The project was created as part of the 27th Biennial of Design - BIO27 Super Vernaculars, Design for a Regenerative Future, which is produced by the Museum of Architecture and Design MAO in collaboration with the Center for Creativity CzK.
ISBN 978-88-945349-1-7
Financed: The project is co-financed by the European Union (European Regional Development Fund) and the Republic of Slovenia. The project is implemented in the framework of the Operational Program for the Implementation of the European Cohesion Policy 2014–2020. The Centre for Creativity program is conceived by the Museum of Architecture and Design (MAO).
•
more here:
https://robidacollective.com/community/journal/ajda-pratika